SACE SRV
We recover italian companies' receivables around the world
We specialise in the credit recovery and information asset management.
We offer our credit recovery services to all the companies in the SACE SIMEST group and to foreign export credit agencies. We offer this service also to uninsured companies, mainly to recover receivables due from foreign debtors.
SACE SRV is wholly controlled by SACE BT and is a member of ANCIC, the Italian National Association of Business Information Services and Credit Management Companies.
To consult ANCIC's Privacy Information Portal click here>>
Ludovica Giglio
Chairwoman
Ida D'Amora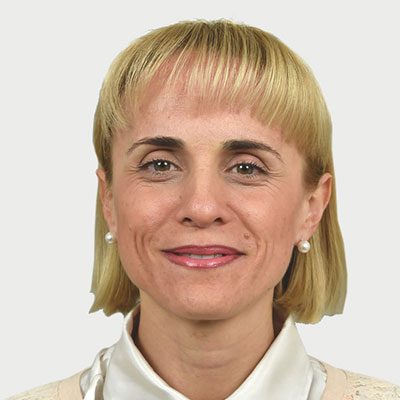 Board of Statutory Auditors
Edoardo Rosati
Standing Auditor
Claudia Cattani
Standing Auditor
Massimo Gallina
Deputy Auditor
Milena Teresa Motta
Deputy Auditor
SACE SRV S.r.l.
Registered office Piazza Poli, 37/42 • 00187 Rome
Tel: + 39 06 6976971
Fax: + 39 06 697697700
e-mail: customerservice@sacebt.it
Share capital Euro 100,000.00 (sole shareholder) – Rome Companies Register, Tax code and VAT no. 09629971004.
Investigative agency authorised by the Prefecture of Rome under art. 134 of the Consolidated Law on Public Security (T.U.L.P.S.)
Credit recovery agency authorised by the Police Headquarters of Rome under art. 115 of the Consolidated Law on Public Security (T.U.L.P.S.)